Q-Parts Corp is a world's leading supplier of Shock Absorbers, Struts as well as Engine Supports for a wide array of vehicles of US, Asian and some European manufacturing.
UP COMING EVENT IN QUITO ECUADOR – EXPOMEC in July 2016:
We will be there from July 28th to 31st and we take great pleasure in inviting all our customers to come to our booth 569 and see firsthand the quality of our manufactured products such as Shock Absorbers, Struts and Engine mounts.
We would be readily available to demonstrate our products and their inherit quality as well as to demonstrate our products physically during the show at our booth, and answer any questions you might have about our products and how we go to market with our quality products.
We currently have mayor coverage for all vehicles in our Latin American Markets and would gladly entertain any inquiries from our customers.
We look forward to see you all at our booth in the show at Quito, Ecuador location: Expomec 2016, Centro de Exposiciones Quito, N34-332 y Atahualpa, sector parque La Carolina, Pabellón Simón Bolívar. Quito – Ecuador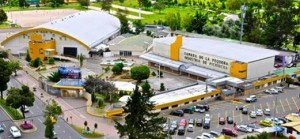 AUTOMOTIVE SHOWS AND EVENTS THAT WE ATTENDED:
COLOMBIA -MEDELLIN and PANAMA – June, 2016 – (Feria de Autopartes Colombia 2016 and Latin Auto Parts Expo 2016), we would like to take this opportunity to thank all of our customers who visited us at the Show.
The customers and visitors had an opportunity to see for themselves the superiority of Q-Parts products, including the line of Shock Absorbers, Struts as well as Engine mounts, they were welcome by Q-parts executives who given a demonstration of our products technical specification as well as their quality.
COMPETITIVE ADVANTAGE
Q-Parts Corp continues to address specific market needs by expanding coverage to our products lines for Asian, European and US applications.
We are constantly in the process of researching and developing new applications for the markets that we serve, which give us an advantage against other auto part suppliers.
Please write to: info@q-partsusa.com if you don't see the product that you are looking in our web site.